Many thanks to Phil Cooke for text and images on this page
Phil's introduction to the discipline was  in the late 1980s as a spectator at one of the first PSSA events. It obviously made a big impression. He became a prolific builder and flyer of PSS models. And a keen promoter of PSS activity in the UK and around the world, taking over as UK event organiser for PSSA following the loss of its founder, Alan Hulme in 2010; running its web site; contributing articles to the modelling press.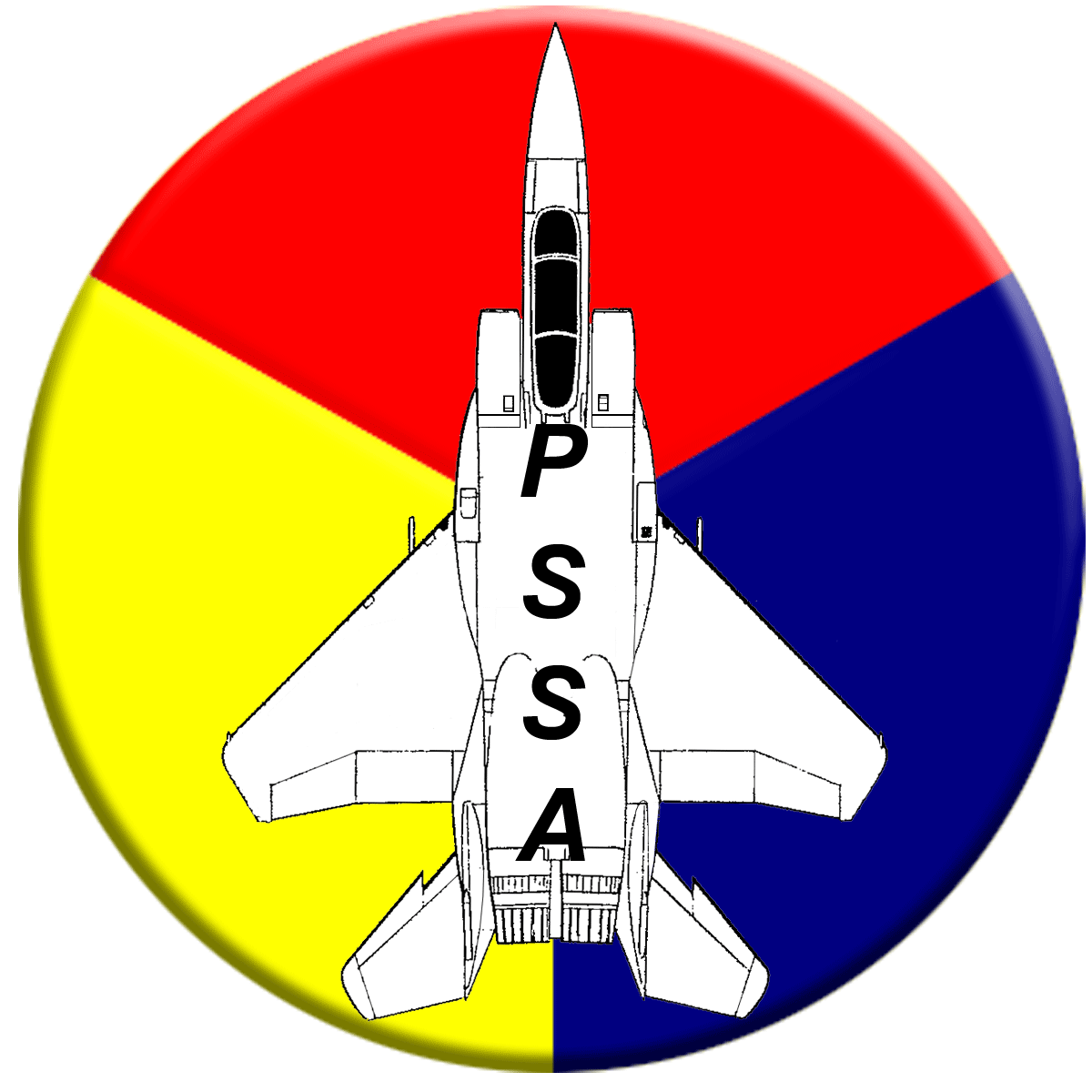 Power Scale Soaring, or PSS is all about building and flying scale model gliders of full sized jet, rocket or piston powered aircraft, excluding powered gliders. It is a popular division of R/C scale soaring and is flown all over the world.
The models are usually flown as slope soarers and typically operate best in wind speeds above 15mph – on calm days when fitted with a nose release they can also be aerotowed to good effect. Models tend to be fairly low tech and often use traditional building methods and materials – that said it is easy to convert any suitable power model and operate it from the slope as a Power Scale Soarer – the boundaries are limitless!
Contact the PSSA
Find out more and get in touch with the flyers:
Power Scale Soaring Association web site
This provides latest news and details of all the UK's planned events which typically run between April and October each season.  There is an indexed gallery page showing the huge range of aircraft types previously modelled over the years and there is a comprehensive list of plans available for purchase enabling you to build your very own PSS model!
PSSA Facebook page is active also the place to join the PSSA Facebook group.
The planes pictured:
Canberra – BAC Canberra – Designed and Built by Matt Jones, now owned and flown here by Simon Cocker.
Hurricane – Hawker Hurricane built and flown by Steve McClaren here being launched high above Llandudnos pier.   
Antonov – Andy Meade's impressive An-225 is launched by a team of helpers at a recent PSSA event.    
Mustang – North American P-51 built and flown by Matt Jones – converted from a Black Horse power kit.